Smith and wesson m&p m2.0 compact 9mm Pistol
smith and wesson m&p m2.0 compact
The Smith & Wesson M&P M2.0 Compact 9mm Handgun offers versatile performance and is great for target shooting as well as personal and professional defense. This compact pistol is built with an extended stainless steel chassis designed to minimize torque and flex and deliver consistent precision with every shot.
An aggressive grip texture on this Smith and wesson 9mm provides a secure hold, while interchangeable grip inserts ensure an optimal hand fit and trigger reach. The M&P M2.0 Compact also features a low bore axis to reduce muzzle rise for faster aim recovery and more precise follow-up shots.
An 18-degree grip angle provides a natural point of aim and a new M&P M2.0 trigger offers a light pull with tactile and audible reset. Perfect for a variety of uses, the Smith & Wesson M&P® M2.0TM Compact 9mm Handgun delivers reliable performance and precision.
Features:
18-degree grip angle provides a natural point of aim
Durable Armornite finish protects against corrosion
Interchangeable palmswell inserts ensure optimal hand fit
Aggressive grip texture offers a secure hold for improved control
M&P® M2.0 crisp trigger with lighter pull with audible and tactile reset
Low barrel bore axis reduces muzzle rise for improved shot-to-shot consistency
Rigid stainless steel chassis reduces flex and torquing for consistent performance
Specs:
Model: 11683
UPC: 022188871685
Caliber: 9mm
Action: Striker-fired
Magazine Capacity: 15
Approximate Weight: 24 oz.
Barrel Length: 4 in.
Overall Length: 7.3 in.
Grip: Polymer
Front Sight: White dot
Rear Sight: White 2-dot
Slide Finish: Armornite®
Barrel Finish: Armornite®
Frame Material: Polymer
Slide Material: Stainless steel
Barrel Material: Stainless steel
Includes:
Two 15-round magazines
Four interchangeable palmswell grips (S, M, ML, and L)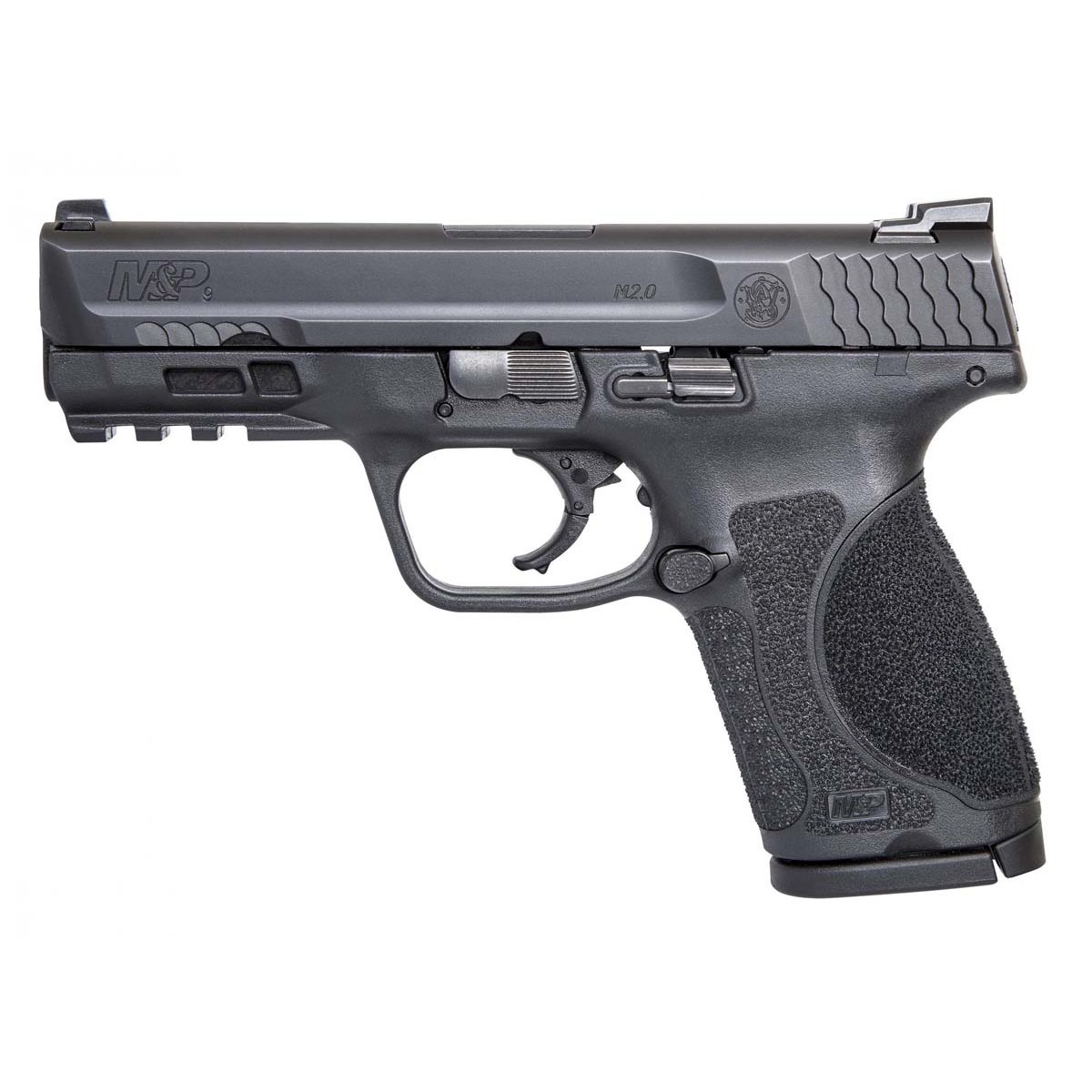 Tags: smith & wesson, smith & wesson m&p15 sport ii, smith & wesson m&p 15-22, smith & wesson model 29, smith & wesson sd9ve, smith & wesson model 10, smith & wesson governor, smith & wesson model 19, smith & wesson shield 9mm, smith & wesson sd9 ve, smith & wesson sd9, smith & wesson m&p15-22, smith & wesson model 60, smith & wesson m&p 15 sport ii, smith & wesson bodyguard, smith & wesson model 586, smith & wesson m&p9 m2.0, smith & wesson 500, smith & wesson bodyguard 380, smith & wesson model 41, smith & wesson m&p 40, smith & wesson model 500, smith & wesson 642, smith & wesson 5906, smith & wesson m&p shield m2.0, smith & wesson 380 ez, smith & wesson m&p sport ii, smith & wesson m&p shield 2.0,Smith and wesson, smith & wesson 380,