Smith & Wesson M&P Shield M2.0 Thumb Safety 9mm
Smith and wesson m&p shield 2.0
The smith and wesson m&p shield 2.0 Shield 9mm Handgun is an M&P-style pistol designed for dependable protection. This 9mm is built with a thin, lightweight profile that allows easy concealment and comfortable carry all-day.
A durable Armornite finish on this M&P Shield prevents damage from corrosion and wear, while an M&P takedown lever makes disassembly easier. For improved control, the M2.0 features an 18-degree grip angle and aggressive grip texturing that provide a natural, secure hold.
A new M&P M2.0 trigger delivers a crisp, light trigger pull with tactile and audible reset. This smith and wesson m&p shield 2.0 9mm pistol comes with a seven-round magazine and an eight-round extended mag. Perfect for concealed carry or personal defense, the Smith & Wesson M2.0 Shield 9mm Handgun delivers reliable performance when you need it most.
smith and wesson m&p shield 2.0 Features:
Thin, lightweight profile for comfortable all-day carry
18-degree grip angle provides a natural point of aim
Durable Armornite® finish protects against corrosion
Aggressive grip texture allows improved maneuverability
M&P takedown lever makes disassembly fast and easy
M&P M2.0 trigger ensures a lighter pull with a crisp full
Tactile and audible trigger reset for smoother second shots
smith and wesson m&p shield 2.0 Specs:
Model: 11806
UPC: 022188872194
Caliber: 9mm
Capacity: 7+1, 8+1
Action Type: Striker-fired
Approximate Weight: 18.3 oz.
Barrel Length: 3.1 in.
Overall Length: 6.1 in.
Grip: Polymer
Front Sight: White dot
Rear Sight: White 2-dot
Barrel Finish: Armornite®
Barrel Finish: Armornite®
Frame Material: Polymer
Slide Material: Stainless steel
Barrel Material: Stainless steel
Includes:
One 7-round magazine
One 8-round extended grip magazine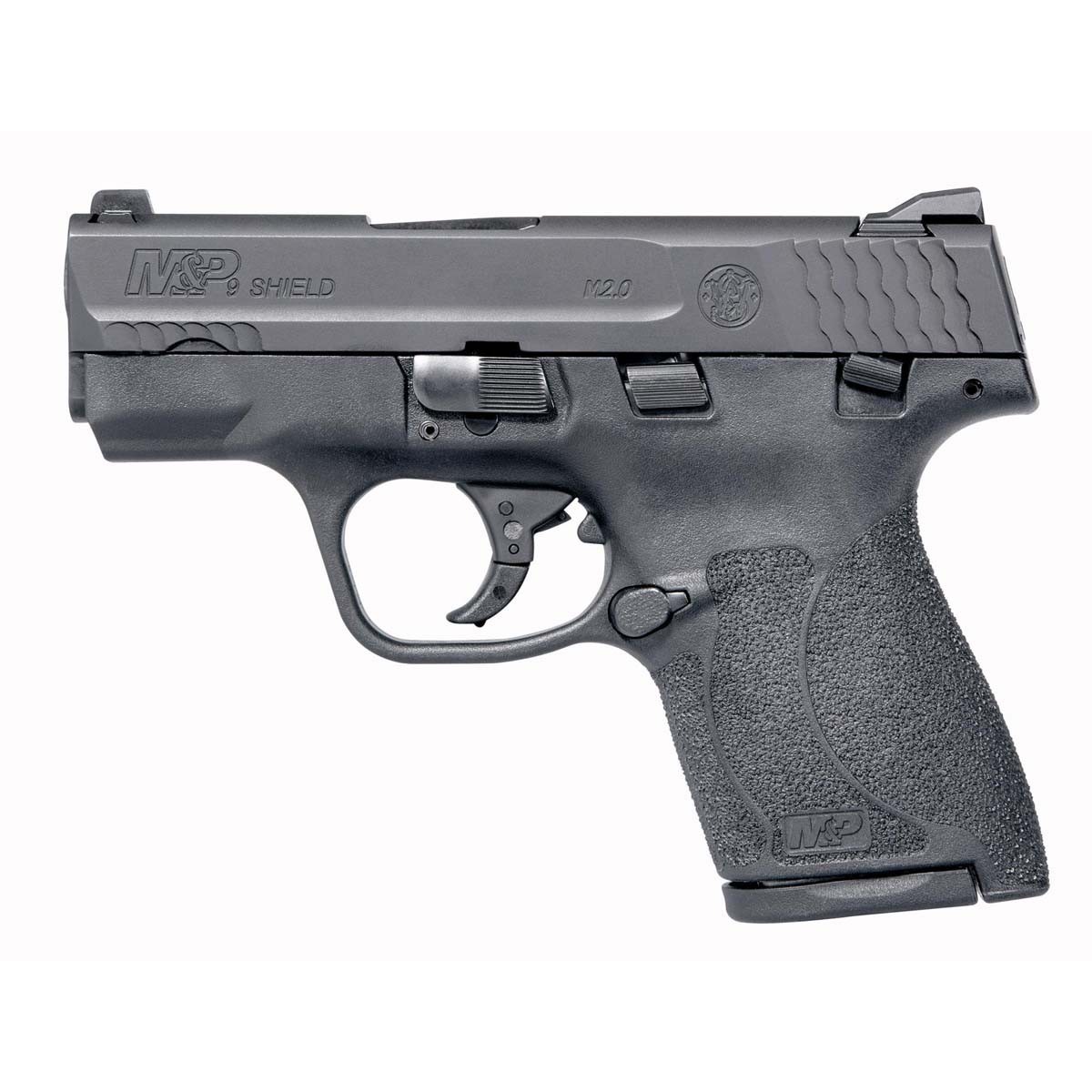 Tags: smith & wesson, smith & wesson m&p15 sport ii, smith & wesson m&p 15-22, smith & wesson model 29, smith & wesson sd9ve, smith & wesson model 10, smith & wesson governor, smith & wesson model 19, smith & wesson shield 9mm, smith & wesson sd9 ve, smith & wesson sd9, smith & wesson m&p15-22, smith & wesson model 60, smith & wesson m&p 15 sport ii, smith & wesson bodyguard, smith & wesson model 586, smith & wesson m&p9 m2.0, smith & wesson 500, smith & wesson bodyguard 380, smith & wesson model 41, smith & wesson m&p 40, smith & wesson model 500, smith & wesson 642, smith & wesson 5906, smith & wesson m&p shield m2.0, smith & wesson 380 ez, smith & wesson m&p sport ii, smith & wesson m&p shield 2.0, smith & wesson 380,