Smith & wesson sd9 ve
Smith And Wesson SD9 Ve pistol operates with a striker-fired action that activates with a 2-piece Self Defense Trigger (SDT) for consistent pull. This pistol has a distinctive 2-tone look with a black polymer frame and stainless steel slide.
This Smith And Wesson SD9 Ve handgun has a white dot front and dual white dot rear sight. The grip is textured on the side and has aggressive texturing on the front and backstrap to aid with control. A standard Picatinny rail is under the muzzle and built into the frame for easy accessory attachment. Other desirable features found on this smith & wesson sd9 ve pistol are front and rear serrations on the slide to aid with operation plus a textured finger locator on the side of the frame above the trigger. It's designed for easy concealed carry and ready home defense.
2-piece Self Defense Trigger
White dot sights
Picatinny rail
UPC: 022188871913
Action: DAO
Caliber: 9mm Luger
Barrel Length: 4″
Capacity: 16+1
Grips: Gray Polymer
Sight Configuration: 3 Dot White
Weight: 22.30 oz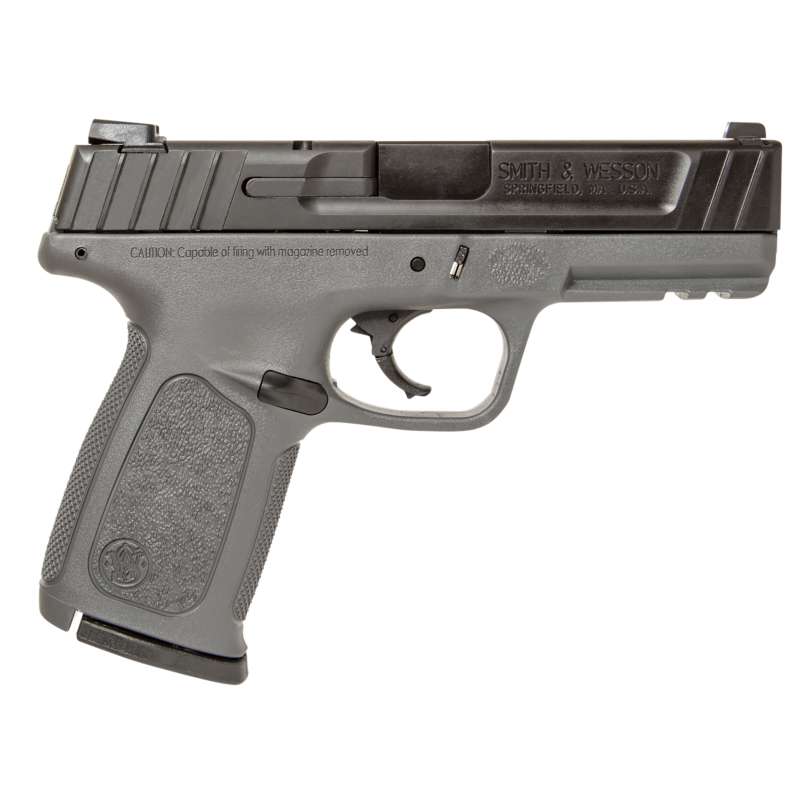 Tags: smith & wesson, smith & wesson m&p15 sport ii, smith & wesson m&p 15-22, smith & wesson model 29, smith & wesson sd9ve, smith & wesson model 10, smith & wesson governor, smith & wesson model 19, smith & wesson shield 9mm, smith & wesson sd9 ve, smith & wesson sd9, smith & wesson m&p15-22, smith & wesson model 60, smith & wesson m&p 15 sport ii, smith & wesson bodyguard, smith & wesson model 586, smith & wesson m&p9 m2.0, smith & wesson 500, smith & wesson bodyguard 380, smith & wesson model 41, smith & wesson m&p 40, smith & wesson model 500, smith & wesson 642, smith & wesson 5906, smith & wesson m&p shield m2.0, smith & wesson 380 ez, smith & wesson m&p sport ii, smith & wesson m&p shield 2.0, smith & wesson 380,smith and wesson sd9ve, smith and wesson ez 9mm, smith and wesson 500, smith and wesson governor, smith and wesson bodyguard 380, smith and wesson bodyguard, smith and wesson m&p 15 sport 2, smith and wesson 380, smith and wesson m&p 40, smith and wesson 40, smith and wesson knives, smith and wesson model 29, smith and wesson ez, smith and wesson 380 ez, smith and wesson 1911, smith and wesson serial number lookup, smith and wesson model 19, smith and wesson 38 special, smith and wesson m&p 15-22, smith and wesson m&p shield 2.0, smith and wesson model 10, smith and wesson 686 plus, smith and wesson 642, smith and wesson m&p sport 2, smith and wesson sd9, smith and wesson sd40ve, smith and wesson m&p 45, smith and wesson shield 2.0, smith and wesson 629