Kimber Aegis Elite Custom OI 45 ACP Handgun
Kimber aegis elite custom for sale
Kimber aegis elite custom for sale, The Aegis Elite Custom OI (Optics Included) comes equipped with a milled Vortex Optics Venom, 6MOA red dot for fast sight acquisition and green, black, and grey G10 grips.
Specifications:
Caliber: 45 ACP
Height 90 degrees from barrel: 5.25″
Weight with empty magazine: 38 oz.
Length: 8.7″
Magazine Capacity: 8
Recoil Spring: 16 lbs.
Full-length guide rod
24 lines-per-inch front strap checkering
Frame:
Material: Stainless Steel
Finish: Satin Silver
Width: 1.28″
Round Heel Frame
Slide:
Material: Stainless Steel
Finish: Matte Black, KimPro II
Front Serrations
Barrel:
Length: 5″
Material: Stainless Steel
Twist Rate (left hand): 16
Match Grade Bushing
Sights:
Grips:
Trigger:
Premium Aluminum
Factory Setting (approximate): 4-5 lbs.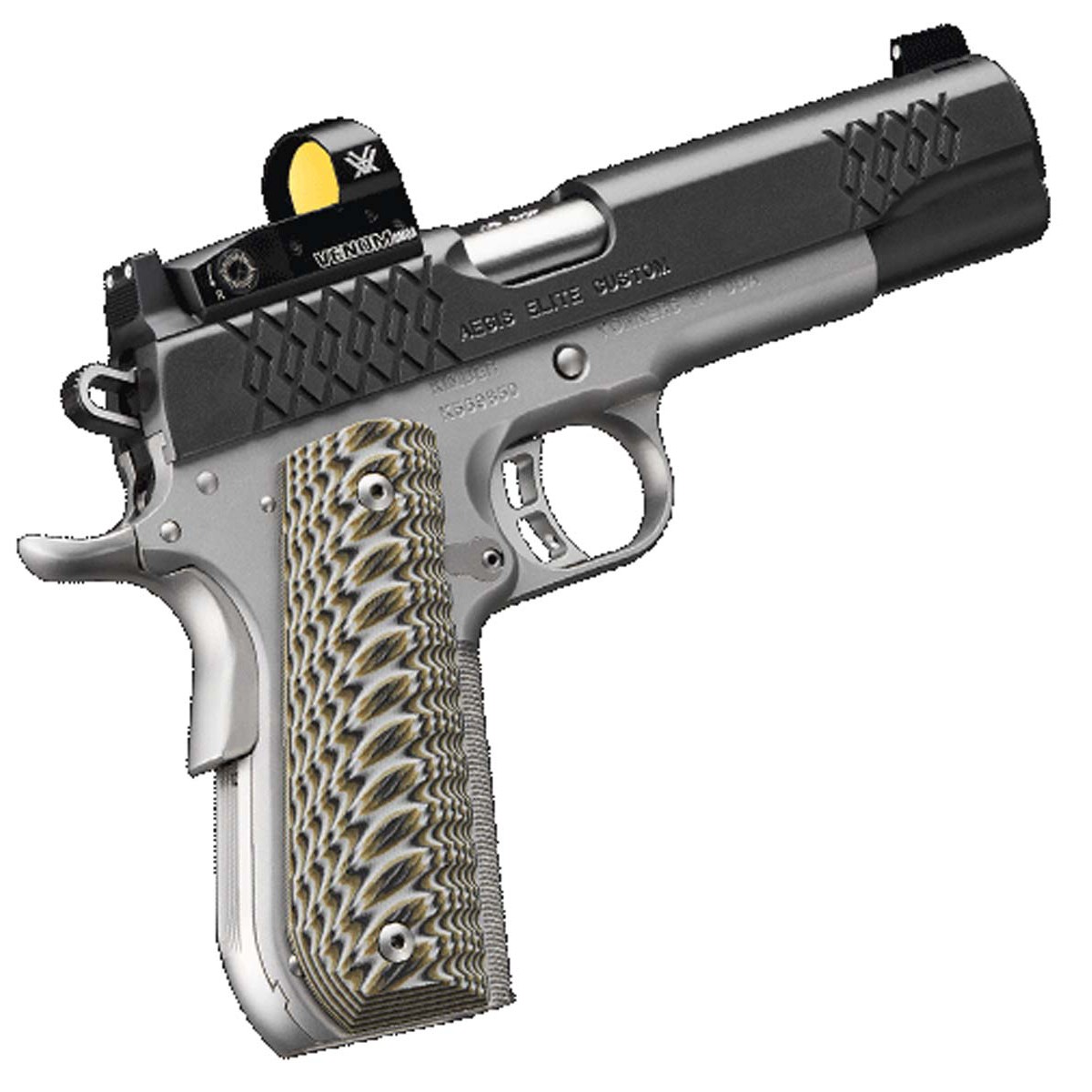 Tags: kimber 1911, kimber micro 9, kimber eastwood, kimber firearms, kimber 9mm, kimber guns, kimber micro 380, kimber rifles, kimber pistols, kimber revolver, kimber micro 9mm, kimber 45, kimber pro carry 2, kimber micro 9 review, kimber 380, kimber micro 9 holster, kimber solo, kimber raptor, kimber 1911 45, kimber ultra carry 2, kimber sapphire, kimber 1911 9mm, kimber micro 9 esv, kimber evo sp,kimber custom ii, kimber custom ii two-tone, kimber custom ii for sale